Making the Crafting Station
Edit
To make the crafting station is simple, just surround an anvil by iron in a normal crafting table.
Using the Crafting Station
Edit
Using the crafting station is even more simple than a regular crafting table. Simply select the item you wish to craft, and if you have the materials the "Craft" button will be clickable. The tabs on the right allow you to select the category of items (Guns, Ammo, etc.) and the Flags change what nations items you are crafting.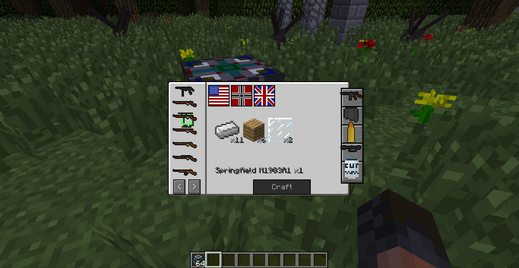 Ad blocker interference detected!
Wikia is a free-to-use site that makes money from advertising. We have a modified experience for viewers using ad blockers

Wikia is not accessible if you've made further modifications. Remove the custom ad blocker rule(s) and the page will load as expected.